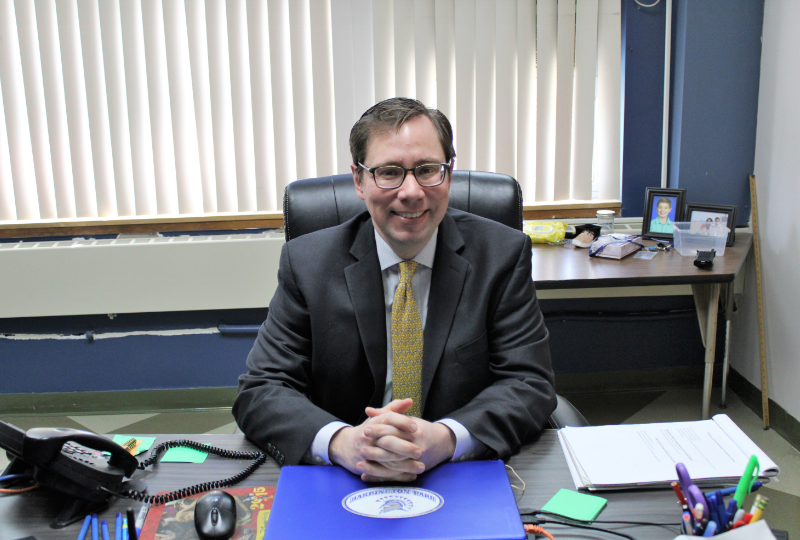 Ross Herbert, Assistant Principal
When I joined the staff of the Harrington Park School, I was impressed by the true sense of community that welcomed me to the district. The staff and community offered their assistance and time to enrich the education of the students in my class. As a science teacher, I have been proud to work in a district in which colleagues relentlessly hone their craft in order to better serve the needs of all students within the classroom. I have been extremely fortunate to work with students who continually strive to experience success in academics, interscholastic sports, music, clubs, and become an integral part of the community through their volunteer work. The students' success is a true testament to the dedication of the teachers, staff, parents, and community of Harrington Park who provide them with the tools needed to succeed.
I am excited to continue my service to the Harrington Park School in my role as Assistant Principal. The Harrington Park School is dedicated to its mission of "…fostering the well-being of the whole child and preparing every student to become lifelong learners and empowered responsible citizens". The district offers numerous opportunities for students to fulfill this mission and my role as Assistant Principal is to help students experience success in their career at Harrington Park School. As Assistant Principal, I am here to support students with their academic and behavioral needs. This could range from putting supports in place for a student who is struggling academically to assisting students in making correct decisions both inside and outside of the classroom.
I look forward to working with the Harrington Park community to continue our proud tradition of excellence. Please feel free to contact me if I can be of any assistance throughout the school year.
Ross Herbert
Assistant Principal
Harrington Park School
herbert@hpsd.org201-768-5700
"Leading the Way"